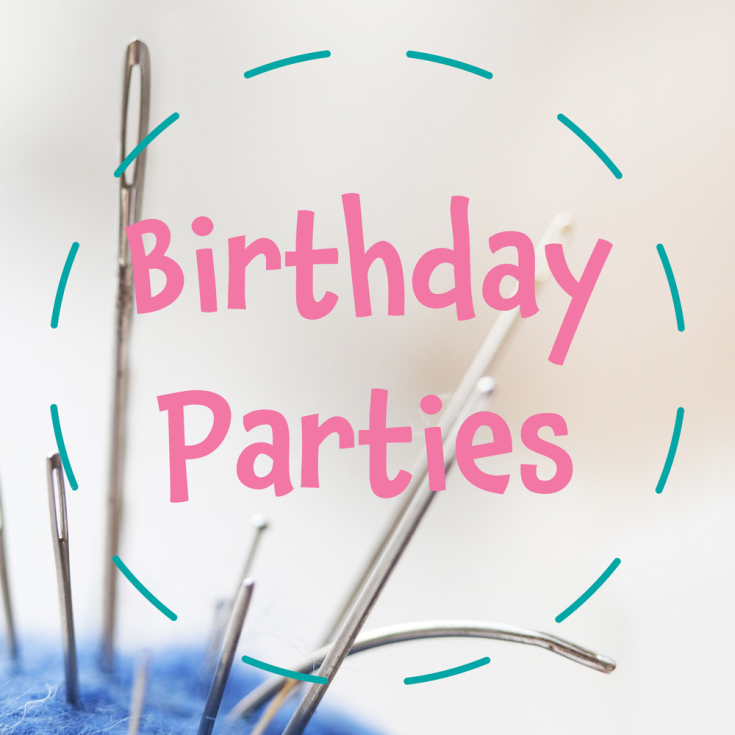 Are you looking for an amazing birthday party that the kids can't stop talking about? I am thrilled to have this opportunity to bring you even more inspiration, doing what I love best. Designing, crafting and styling special details that put a smile on both kids' and parents' faces.



Parties Packages Include:
3-hour private use of the studio
Individual sewing machines for up to 6 guests
Decorations, tablecloth and banner
Plates, glasses, napkins and silverware
Sewing or Crafting project chosen by the birthday child, plus all project materials. (See photo below for a few sample projects or present me a theme and we can create a project.)
---
DETAILS
Party Packages at Little Stitch Studio begin at $275 + $35 per guest
Guests should be 7 years old and up.
Minimum of 4 guests, maximum of 7 guests, total.
Projects will take two hours to complete. In a 3-hour window, there is time built in for refreshments as well as setup and cleanup.
The studio space is very small and drop-off's are encouraged.
FOOD AND BEVERAGE
Cakes, cookies and cupcakes make a party extra special.
Please do not bring meals into the studio.
Please bring only clear liquids into the studio.
SCHEDULING
Parties can be scheduled on weekends and (limited) weekdays.
Saturdays between 1-5PM
Sundays from 1-4PM
ADD-ONS AND FAVORS

4" x 6" photo with a decorative frame for each participant (Photos will be mailed to the party host within a week of the party).
Custom goodie bags
Personalized paper dolls
Handmade Wooden Peg Doll with dress