Cue the Confetti!
DECEMBER 31, 2016 IN TUTORIAL
This New Year's Eve, I'm eschewing stuffy, shellacked looks in favor of elegant, easy styles that aren't just timeless, but a little bit cool, too. In this spirit, I have a fun and super easy DIY for girls and moms.

A couple of weeks ago I stopped into H&M to get a white shirt for my daughter's Christmas musical at school. In the checkout I saw these shiny gold bobby pins and immediately began thinking of ways that I could embellish them.

Fast forward two weeks to when I actually had the time to make them. New Year's Eve is the perfect occasion to add a little sparkle to your look.

MATERIALS

Bobby Pins

Scrap Felt

Glitter Sheets These can be purchased individually from craft stores like Michael's.

Glue

Scissors These are my absolute favorite precision scissors. They are perfect for detail cuts in felt.



Cut out a star shape about one and a half inches in diameter out of a glitter sheet. I like to draw the shape on the back and cut out. Cut a one-half inch circle from felt.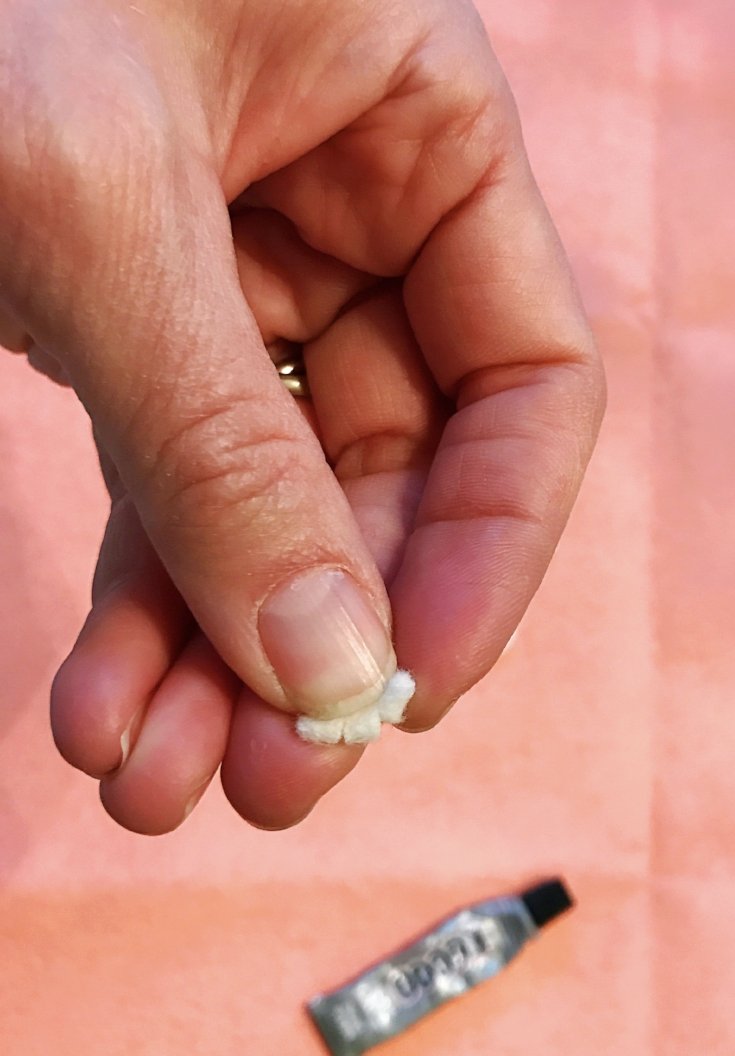 Fold the felt circle in half and make a small cut on each side of the center.



Thread the flat end of the bobby pin through the cuts of the felt circle.



Push felt circle to the end of the bobby pin.



Put a dab of glue onto the center of the back of the star. Glue to the felt circle.



Done! How easy was that?! Now time for the pearls!

MATERIALS

Bobby Pins

28 Gauge Beading Wire (choose a color to coordinate with your bobby pins)

Pearls

Needle nose pliers and crimping pliers (Optional)

*You can of course purchase these and similar items locally, I am sourcing Amazon because sometimes it is easier to get an idea of what to look for.



These bobby pins are so much prettier in real life. The light in my house is very dim today.



Cut a six inch length of beading wire and thread it through the center of one pearl.



Pinch and twist the entire length of wire to tighten.



Thread the wire through the end of the bobby pin and twist to secure. Hold the pearl between your thumb and index finger while wrapping the wire tightly between the bobby pin and just beneath the pearl three times.



Now take the wire and wrap it around the top of the bobby pin three times to secure. You might want to use needle nose pliers for this. Trim wire ends once the pearl feels secured or if you have crimping pliers, just use those.



Pretty, right? I think next I am going to take apart some old glamorous sparkly jewelry and wire them to hair combs. Why should kids and brides get all of the hair fun?